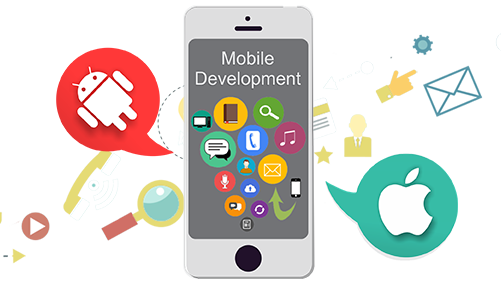 Firstly, identify your target audience in order to develop mobile applications which make our life easier and are used more day by day. Mobile applications which are one of the essential parts of our life make our life easier. The use of mobile applications is rapidly increasing day by day.

Stages of mobile applications development
1. Identify your target audience.
At the top of the questions that should be answered when developing a mobile application is that who will be addressed by the mobile application and who will use it primarily. While developing a mobile application, it is important to identify the details that will attract attention of the target audience.
2. Simplicity and Usage Comfort
One of the important things to consider during mobile application development is make it user friendly, easy to manage. These issues are of great importance in increasing the interaction of users with the application.
3. Suitability with different operating systems
It has become necessary to develop an application that adapts to each platform for your audience using different operating systems. Today, mobile applications for Android and iOS systems have become developed mostly.
4. Convenience
During the development of mobile applications both their suitability with various operating systems and with different screen sizes (mobile phone, tablets) is important.
5. Creative design
With the help of interesting and interactive design elements, your mobile application can become even more exciting. By combining different design elements and colors it is possible to design mobile applications perfectly.
6. Pay attention to main goal
On mobile application having many functions on the screen at the same time can make confusion. For this reason, being minimalist by focusing on one goal per page can be better for you.